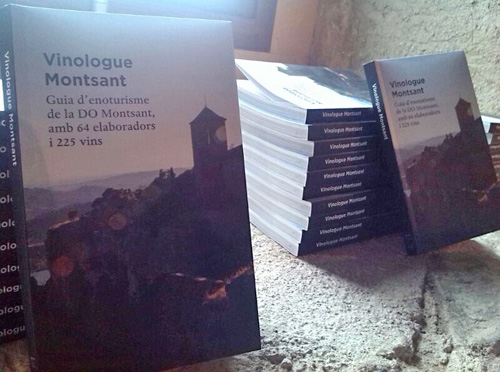 Last Friday, June 6th we formally presented our latest book for DO Montsant at the Castell del Vi in Falset. We were thrilled by the turnout and wonderful praise given by the winemakers, locals of the region, and others who came down from Barcelona for the evening. If you missed it, never fear for the book is now available for purchase from many local book and wine shops around Catalonia as well as directly from our online store.
This 312 page full color guide features profiles of 64 wine cellars in the region and tasting notes for 225 of their wines, covering nearly every wine produced within the bounds of DO Montsant.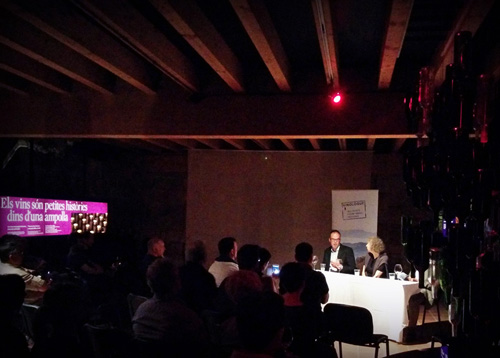 For the presentation, we invited several of the producers in the region to send samples of wines that were highly regarded by both the tasting panel as well as the Vinologue Montsant author which included:
Cara Nord – Mineral del Montsant 2012
Coca i Fitó – Rosa 2013
Comunica – Samsó 2011
Ètim – Selection Syrah 2006
Ediciones I-limitadas – Núvol 2013
Joan d'Anguera – Altaroses 2012
Laurona – Negre 2007
Celler El Masroig – Les Sorts Vinyes Velles 2008
Orto Vins – Les Comes d'Orto 2011
Venus La Universal – Negre 2011
Vinyes Domènech – Furvus 2010
You can also read a more detailed breakdown of the wines as well as the Vinologue methodology for selecting them.
(first picture courtesy of Vinificats)