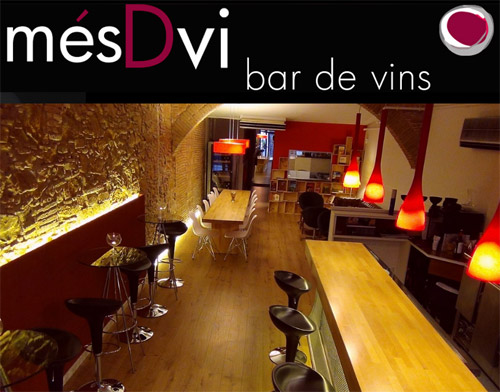 This Thursday, December 12th, we will be presenting our Priorat guide at the new wine bar in Barcelona's Poble Nou neighborhood called, mésDvi. It's a great little spot that's become a neighborhood staple in a short time due to David and Xevi's friendliness and well-assembled wine lists that they keep changing each month.
But we won't just be talking about us and our book, we'll also be sharing with those in attendance four of our favorite Priorat wines from small producers. Actually, more than a presentation it will be a tasting amongst friends.
The wines offered will be the following:
This selection represents an overview of the new wines that Priorat cellars have been creating in the last few years and offers a great chance for wine lovers to taste some hard to find and unique bottles from different villages in the region.
The cost for the full tasting is 5€ (full details.) Hope to see you there!